(7/21/2011) Home Remodeling Project Updates
Kitchen and Bathroom Remodel
Steve Way Builders, LLC is currently in construction of a kitchen and bathroom remodeling project located in East Lansing. The home addition consists of demolishing an adjoining kitchen and bathroom to make into one large kitchen. The kitchen will include all new appliances, windows, wood flooring and cabinetry. This addition also consists of demolishing and remodeling the 2nd story full bathroom. The remodeled bathroom will include a 4 foot fiberglass shower stall, window, toilet, a double sink vanity, as well as ceramic tile flooring. The homes back yard porch and entry way will also be remodeled. The porch will be enclosed, making it a ceramic tile mudroom with custom built shelving and coat racks. The room will also include a closet. The entry way will include a new staircase with masonry block wing walls. The laundry room will also be remodeled slightly by installing new cabinetry and storage units.
Before Pictures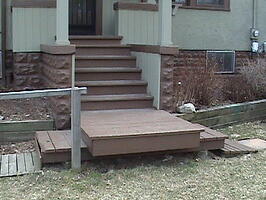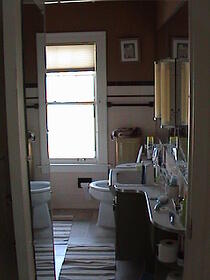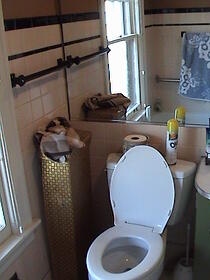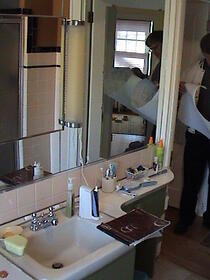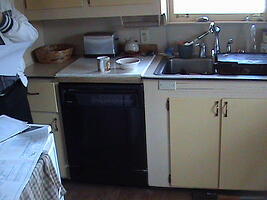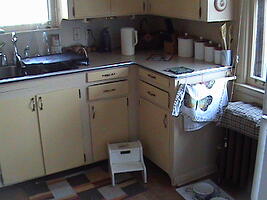 Currently, the demolition has been completed for the entire kitchen area, the upstairs bathroom, as well as the rear entry way. Electrical has been installed in all portions of the home, as well as the rough plumbing. The upstairs bathroom has been framed in for the shower stall, which was installed last week. The 3 new windows in the kitchen have been installed, and the window in the upstairs bathroom has also been replaced. In order for the homeowners to continue use of their home, the kitchen has remained fully operational during the entire process of the remodeling project, and the residents have been able to use the homes second full bathroom.
Interior Pictures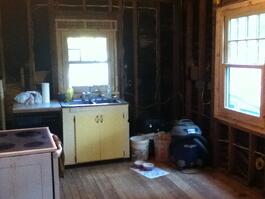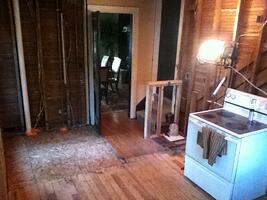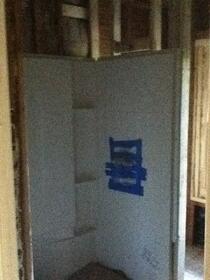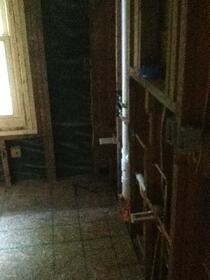 Outside, the masonry block and foundation has been completed, as well as the framing for the stairway and landing. Temporary steps have been installed to protect the composite decking which will be installed at a later date. The porch walls have been framed to enclose the new mudroom.
Exterior Pictures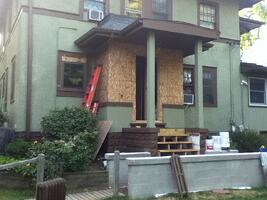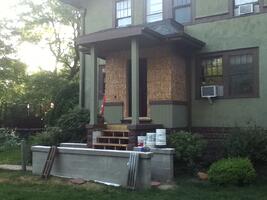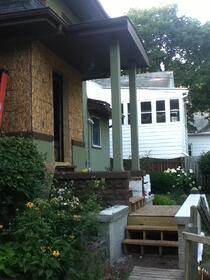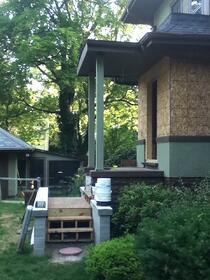 The next steps for this home remodeling project include inspection for framing, electrical, and plumbing, which are scheduled for the end of the week. Once inspection is completed, the walls can be fully insulated and drywalled. The kitchen cabinets will then be able to be installed along with the new wood flooring and appliances to complete the this newly remodeled kitchen. Work to finish remodeling the bathroom will also be able to continue after the inspections occur.
The homeowners, as well as ourselves, are really excited for the completion of this kitchen and bathroom remodel. Stay tuned for more updates on this remodeling project, as well as a garage addition that will be starting soon! If you would like to schedule an appointment to discuss your home improvement ideas, or obtain an estimate to remodel your kitchen, bathroom, or any other home renovation please contact us right away.
Meanwhile, do have any questions or thoughts regarding this remodeling project? Please ask us by leaving a comment below and we will be glad to answer!
OR
Brad WayMarketing and Sales RepresentativeSteve Way Builders, LLC - The Remodeling Specialist