Kitchen Addition and Remodel featured in 2003 Parade of Homes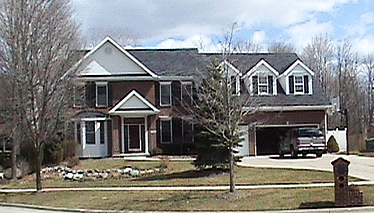 In May 2002, Steve Way Builders, LLC - The Remodeling Specialist began improvements on a large home addition that included expanding the living area by 1200 square feet. This would be added to the current finished basement and the main floor living room, along with major renovations to the kitchen area. The home addition also included customization of the backyard deck and patio, along with construction of a swimming pool.
The home was featured in the Greater Lansing Home Builders' Association (GLHBA) Parade of Homes in 2003. The kitchen renovation was 1 of 6 kitchens highlighted in Holiday Kitchens nationwide brochure, as well as being pictured in their Door Catalog. The kitchen was also displayed on Holiday Kitchens private showcase invitation at the 2004 Kitchen/Bath Industry Show (KBIS) in Chicago, Illinois.
Click images to view in full size. Page - 1, 2 2003 Parade of Homes - Page 1 ___________________________________________________________________________________________________
Before Pictures (left) / After Pictures (right)
Page - 1, 2 2003 Parade of Homes - Page 1