Home Remodeling Project Updates (10/20/2011)
Metal Roof Repair / Replacement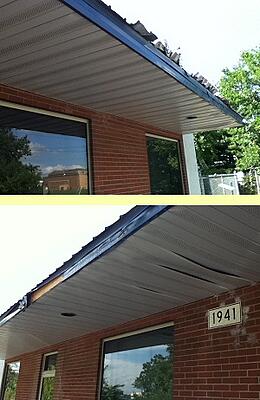 This addition of "Home Remodeling Project Updates" focuses on a metal roof repair in Lansing, Michigan. Steve Way Builders, LLC was contacted by the Habitat for Humanity of Lansing to fix the metal awning on the front of their office building.
The metal awning was hit by a box truck while loading and unloading materials. As a result, the ends of the metal roof panels had been damage, as well as several pieces of fascia and soffit. Luckily, the buildings roof was not damaged to the point of leaking, yet unfortunately, the aesthetic appeal of the Habitat facility had suffered.
The first step taken to replace the metal roof was to get a color sample. One of the most important things when completing a repair, as opposed to a complete replacement, is to make sure there is a seamless transition from original material to new material. Once the color was obtained and matched, the material for the metal roof was ordered.
In total, six panels of 3' wide metal roofing sections were removed and replaced. Six of the ten pieces of metal fascia were also replaced due the damage from the box truck. The soffit under the awing was also able to be repaired and re-nailed. With the metal roof repaired and replaced, the Habitat for Humanity of Lansing is able to do what they do best; Continue helping the community while maintaining a professional and positive image.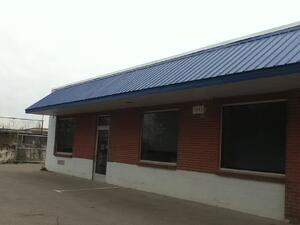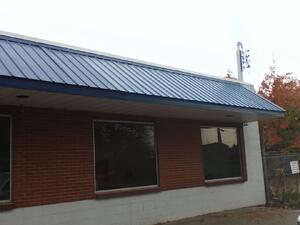 Do your have any questions or comments about this metal roof repair? What style of roof do you like better: Metal or Shingles?
Brad Way
Marketing and Sales Representative
Steve Way Builders, LLC - The Remodeling Specialist